Fitness 24/7: Website Update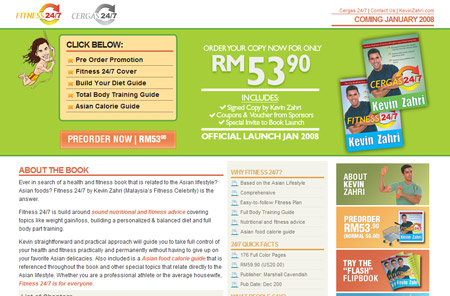 The official website for Fitness 24/7 & Cergas 24/7 (Malay Edition) has been updated.
Thank you to everyone that has pre ordered the book. You should be getting your copies before anyone else. If you haven't pre-ordered, take a look at the site and the promotion.
---
Hi, my name is Kevin Zahri or affectionately known as Cikgu Fitness. I am an award winning health and fitness influencer, wellness activist based Malaysia and founder of this regions largest weight loss movement called Jom Kurus ... oh and a member of MENSA.
All author posts