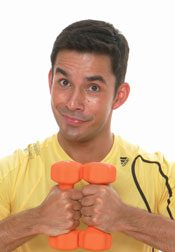 Penat cari online but tak jumpa penerangan tentang 5M. Kenapa saya nak tahu? Coz esok I'll be attending a forum organized by UKM Bangi yang bertajuk "Kempen Makan Secara Sihat, Amalkan 5M".
Selepas cari online….still tak jumpa penerangan tentang maskud 5M
So untuk persiapan, nak jugak tahu what exactly is Amalkan 5M…what does 5M stand for?
All I found is this:
Makan, Mandi, Membuter, Main, Multiply….is it? Hahahaha "membuter" bukan a bad thing ke?
Just find it funny that this is a kempen daripada Kementrian Kesihatan but I cannot find the info when searching online.
Photos:
---
I am a passionate educator and advocator in helping Malaysians live better, healthier, stronger, and happier lives. Ingat, ia bukan soal kurus.
Author posts