Join our virtual run from 8-28 August 2021 in our fight against the rise of childhood obesity in Malaysia.
Dari setiap penyertaan, RM20 akan disumbangkan kepada NGO Pertubuhan Pencegahan Obesiti Kanak-Kanak & Dewasa. Sokongan anda sangat dialu-alukan.
Terlalu lama berkurung di rumah tanpa sebarang aktiviti boleh menyebabkan seseorang mudah lesu, tidak bermaya dan tidak bertenaga. Untuk mengelakkan diri anda terus bosan dan lesu akibat duduk di rumah terlalu lama, mungkin dengan menyertai aktiviti sukan dan senaman dapat meningkatkan semangat anda semula. Badan sihat, otak pun cerdas!
Run Against the Rise of Childhood Obesity – It begins with YOU!
Biasa dengar dan terlibat dengan aktiviti Fun Run? Tetapi musim pandemik dan keadaan PKP menyebabkan anda tidak boleh bersemuka dengan ramai orang seperti selalu? Jangan risau! Anda masih boleh sertai Fun Run dengan cara baharu.
Tahukah anda bahawa aktiviti Virtual Run sudah menjadi trend di Malaysia? Virtual Run sebenarnya membawa konsep yang sama dengan Fun Run tetapi yang menariknya ia boleh dilakukan di mana-mana sahaja mengikut keselesaan anda tanpa perlu berkumpul ke lokasi yang ditetapkan oleh penganjur. Anda nak berlari di taman atau di stadium, malah dalam rumah pun boleh!
Jadi, berhenti mengeluh dan cipta alasan disebabkan PKP, kerana ia bukanlah penghalang untuk anda kekal aktif. Sertai sahaja Virtual Run!
Melalui virtual run ini, anda sebenarnya sedang belajar mendisiplinkan diri untuk bergerak aktif kerana perlu menghabiskan cabaran tersebut mengikut tempoh masa yang telah ditetapkan. Jadi, anda ada target dan matlamat yang jelas untuk tidak membuang masa.
Jangan risau, anda bebas untuk melakukan aktiviti ini dengan cara berjalan, berlari, berjogging atau menggunakan treadmill dan apa sahaja yang boleh membantu anda untuk kekal aktif dan sihat sepanjang hari. Anda boleh menggunakan alat peranti atau aplikasi larian untuk merekod masa dan jarak larian.
Anda juga diingatkan untuk mematuhi Standard Operating Procedure (SOP) terkini yang dikeluarkan oleh Majlis Keselamatan Malaysia (MKN) berkaitan aktiviti sukan/rekreasi sekiranya melakukan akativiti ini di luar kawasan rumah.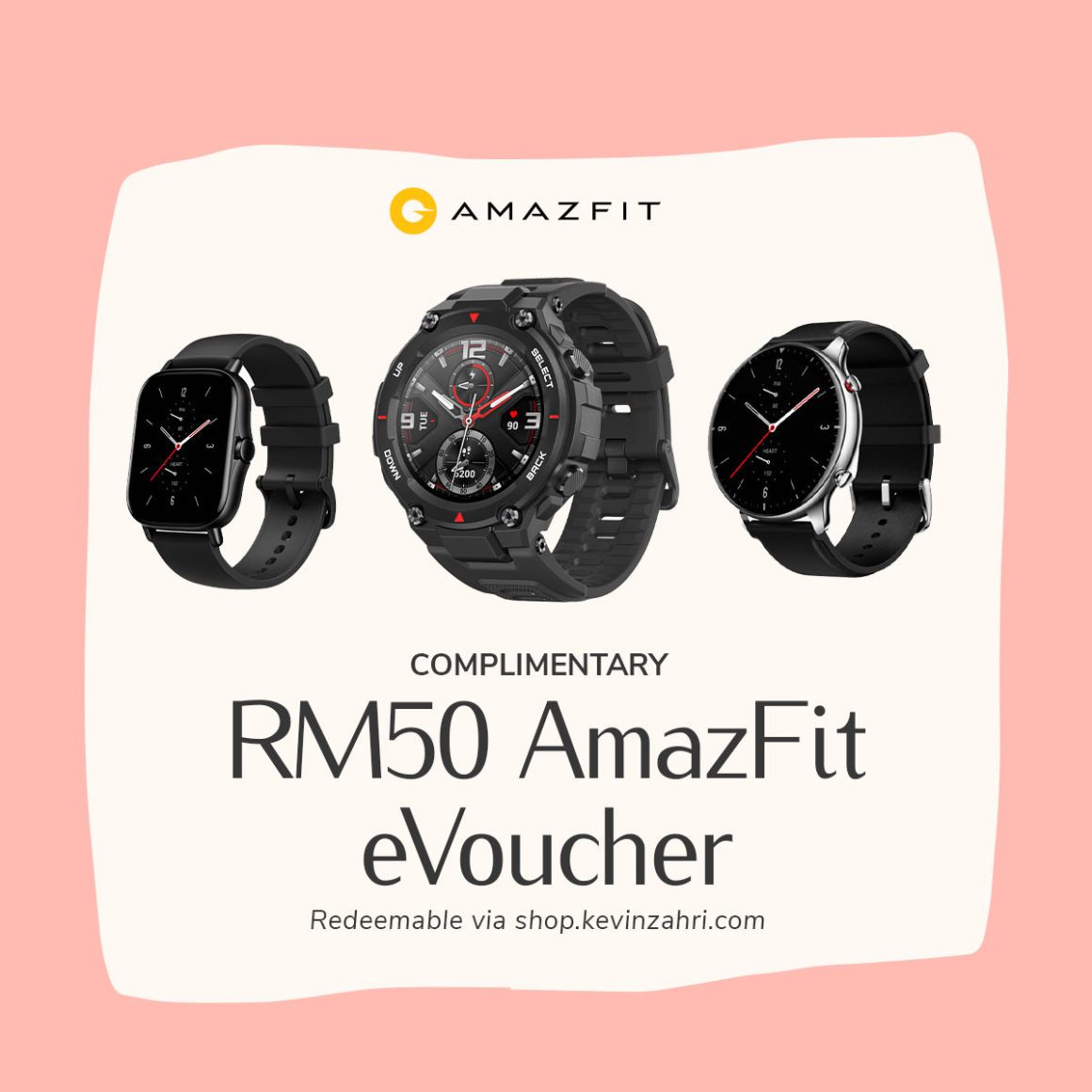 Early Bird Registrations – Only RM35
BSK3 juga tidak ketinggalan dengan penganjuran aktiviti virtual run iaitu, "21KM BSK3 Virtual Run". Penganjuran inibermatlamat untuk mengumpul dana sabanyak RM50,000 yang akan disumbangkan ke badan NGO, Pertubuhan Pencegahan Obesiti Dewasa & Kanak-Kanak.
BSK3 Virtual Run akan bermula pada 7-28 Ogos 2021. Pendaftaran terbuka kepada semua Warganegara Malaysia dan Bukan Warganegara Malaysia, lelaki dan wanita serta kanak-kanak berumur 5 tahun ke atas. Namun terhad untuk 2000 peserta sahaja.
Para peserta akan menerima pingat dengan corak yang tersendiri & e-Sijil sebagai tanda penghargaan. Malah peserta juga akan diberikan RM50 baucar Amazfit secara PERCUMA yang boleh ditebus di shop.kevinzahri.com.
Berita baik bagi anda yang mendaftar awal (early bird), yuran pendaftaran yang dikenakan hanya RM35 sahaja (sehingga 10 Ogos 2021). Oleh itu, daftar segera sebelum harga kembali normal iaitu RM45.
Jangan lupa untuk muat naik bukti larian anda di laman sosial dengan tag #virtualrunbsk3.
Tunggu apa lagi? Jom ajak keluarga, kenalan dan sahabat anda untuk sertai 21KM BSK3 Virtual Run hari ini.
Perkara yang diperlukan untuk Virtual Run ini ialah mendaftar sebagai peserta dan selepas anda berjaya melengkapkan larian / langkah, anda perlu menghantar bukti larian anda kepada kita.
BSK FINISHER akan menerima eksklusif ini :
1x BSK3 Virtual Run Finisher Medal
BSK Virtual Run E–Certificate
RM50 eVoucher AmazeFit Smart Watch 
Planner "Suka Hati Aku" bernilai RM40 untuk 500 finisher pertama.