Hi Assalamualaikum. Hari ni dah mula kick off untuk program Jom Kurus 1 Malaysia musim ke-tiga dan Alhamdulillah Acik berpeluang untuk join lagi! Yeay!!
Dengan team leader dan kumpulan yang berbeza Acik sertai untuk kali kedua cabaran ni dan semestinya mempunyai pendekatan dan cara yang berbeza dari yang sebelum ni. Tujuan of coz lah nak kurus, turunkan berat badan dan sihat. Tapi yang sukar untuk kita dapat is support system yang besar macam family JK1M ni. Satu Malaysia kot!
Macam2 aktiviti menarik masa JK1M lepas yang Acik dan team Wangsa Warriors lalui bersama dan insyaAllah kali ni  akan bersama team Wangsa Maju Troopers  pulak untuk enam minggu  akan datang dengan team leader Haniff Gadaffi.
Flashback
Sebelum ni kalau masih ingat Acik mention starting weight dengan e-book on December 2013 is 114kg dan berakhir dengan berat 109 kg after 5 minggu. Memang betul2 ikut guideline dari e-book yang Kevin Zahri bagi dalam module yang 5kg 5minggu. Lepas tu pause sampai masuk JK1M Musim 2, March 2014 dengan berat 109.7kg dan berjaya turunkan berat ke 103.7kg sepanjang enam minggu kerahan tenaga tersebut. HAHA takde lah kerahan tenaga sangat.
Naik Turun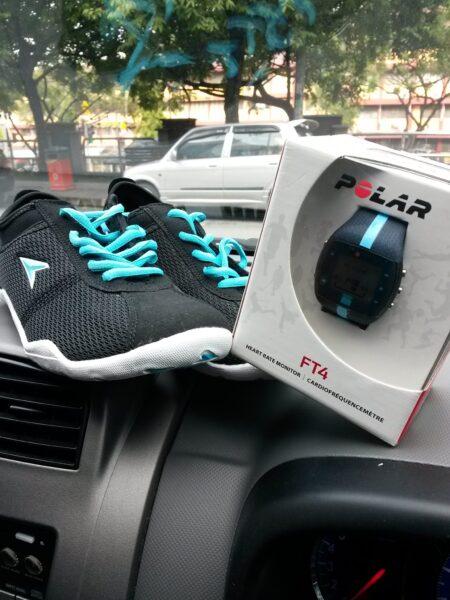 Sepanjang Ramadhan dan Syawal Alhamdulillah mungkin jugak disebabkan berada ditempat orang yang sah-sah takde bazor romadhon segala, Acik berjaya turunkan berat hingga 95kg which is almost 20kg weight loss dari starting weight Acik. Tapi tersasar jugak bila balik sini (eksaited bau makanan halal, HAHA) end up sekarang berat Acik 99.7kg, jadi untuk rekod JK1M, Acik dapat kurangkan 10kg dalam tempoh 6 bulan. Nak cakap kat sini, bukan senang nak stay istiqamah yang penting stay focus dan sentiasa cari ruang untuk "back on track". But its still no the end of the world. Anda masih mampu mengubahnya. Acik masuk balek JK1M, so Acik boleh back on track bersama-sama rakan2 baru untuk capai berat badan yang ideal dan sihat dengan izin Allah.
Current Progress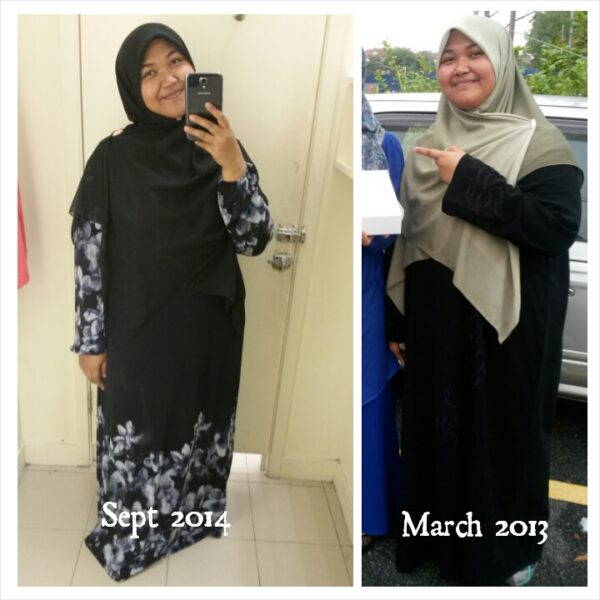 Alhamdulillah, walaupun berat naik turun macam tu, untuk kekalkan motivasi diri saya cuba untuk tengok hasil usaha2 ni dari sudut lain contoh yang paling jelas saya dah boleh beli baju kat kedai2 biasa, turunkan saiz dari 4XL ke 2XL.
Kalau dulu saya memang meremang bulu roma bila diajak / suruh / pujuk berlari, sekarang saya yang semangat masuk website2 yang banyak sediakan track untuk berlari ni. Takde lah lari beriya tak berhenti, but still teruskan langkah sebab sape je nak bawak kau sampai ke garisan penamat melainkan kaki sendiri kan? Kalau ambulan datang amek tu dah lain cerita la HAHA.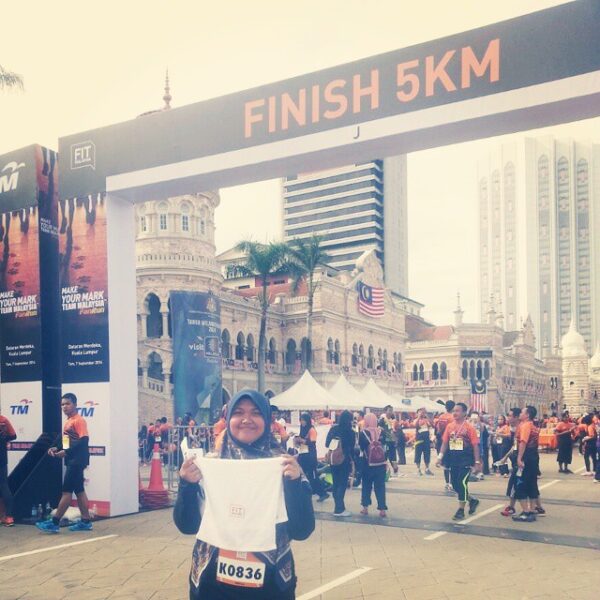 Mungkin progress saya agak lambat tapi apa yang saya diajar oleh Kevin biar lambat tapi berkualiti. Sekarang masih mendidik diri dengan makanan dan rutinkan untuk sentiasa berpeluh dan kekal cergas. Salah satu lagi cara nak kekal bermotivasi, follow lah instagram mereka2 yang dah berjaya macam contoh @azreen_ariffin dan yang sedang berusaha jugak dalam buat tranformasi diri dan saya sangat kagum @aizat225 ! Go chase your dream body to be healthy and fit.
JOM FIT!  
Acik Hanafz