Puasa dan Kurus – eBook Percuma
Dapatkan eBook percuma Fit Ramadhan: Puasa & Kurus ini menjawap pelbagai soalan seperti:
Apa nak makan untuk sahur?
Bila waktu senaman yang sesuai semasa berpuasa?
Tak bersenam boleh kurus tak?
Tips elak makan berlebihan semasa berbuka?
Boleh tak buat Zumba dan HIIT semasa berpuasa?
Berapa liter air patut diminum semasa sahur?
Boleh tak bersenam terus selepas berbuka?
Contoh pelan diet sihat bukan ramadhan
dan pelbagai soal-jawab lain.
Semoga panduan buku ini dapat membantu anda untuk memahami kawalan berat badan, keperluan nutrisi dan kesihatan sepanjang bulan puasa Ramadhan yang mulia ini secara am.
Tapi jangan lah sampai tertekan semata-mata untuk penurunan berat badan. Gunakan kelebihan kesihatan bulan ramadhan untuk sentiasa cuba membaiki kesihatan diri secara menyeluruh: mentally, physically & spiritually.
Saya doakan hanya lah yang terbaik buat anda dan seisi keluarga. Semoga amalan dan usaha puasa anda diterima Allah S.W.T.
Downloadable PDF
Language: Malay
No of Pages: 46
Full Colour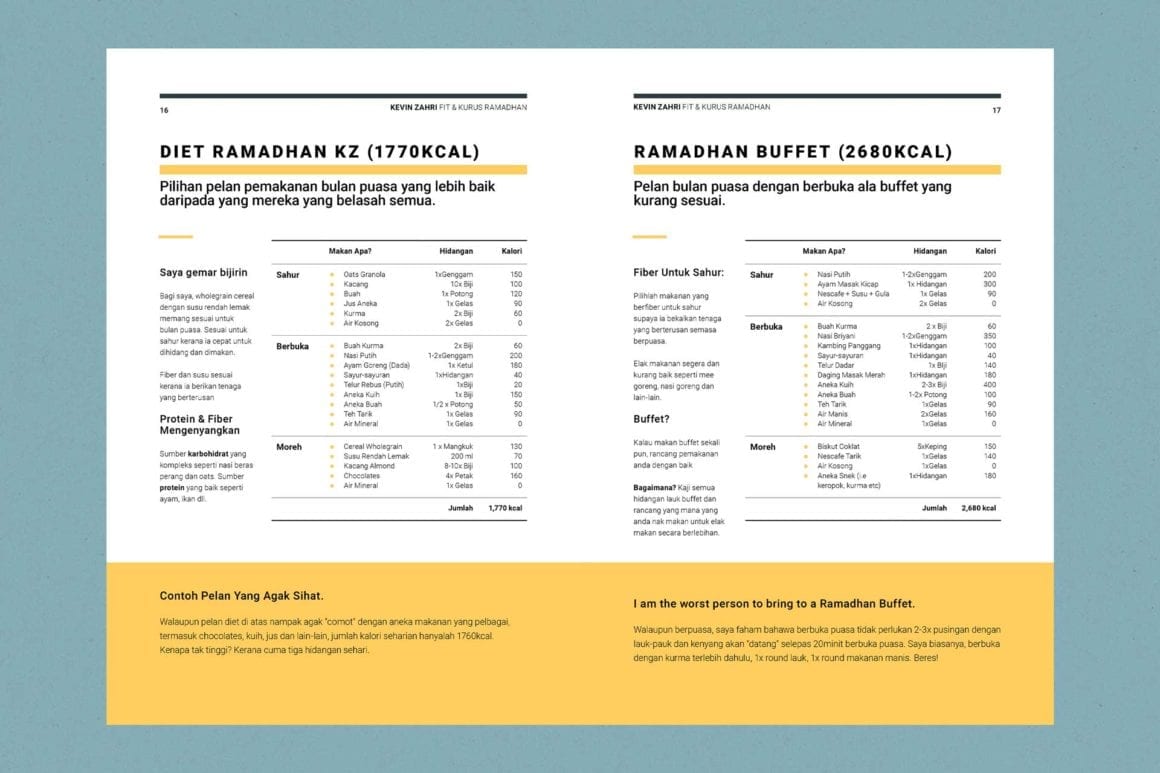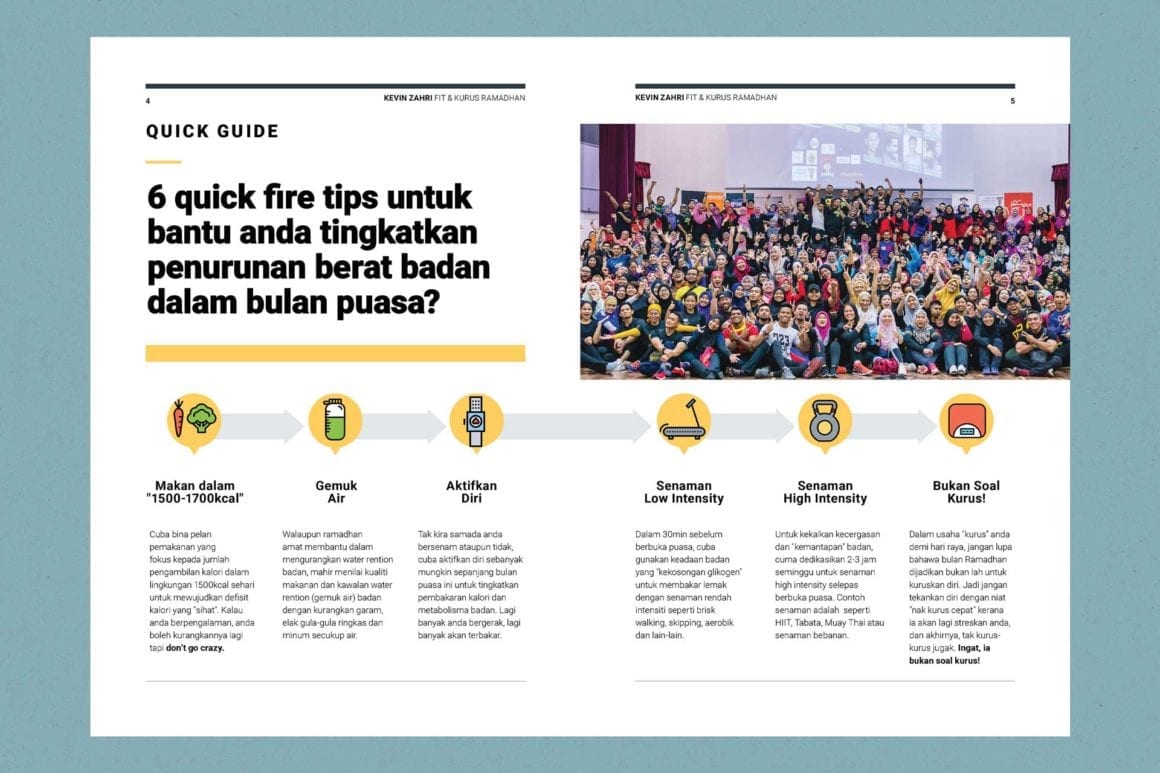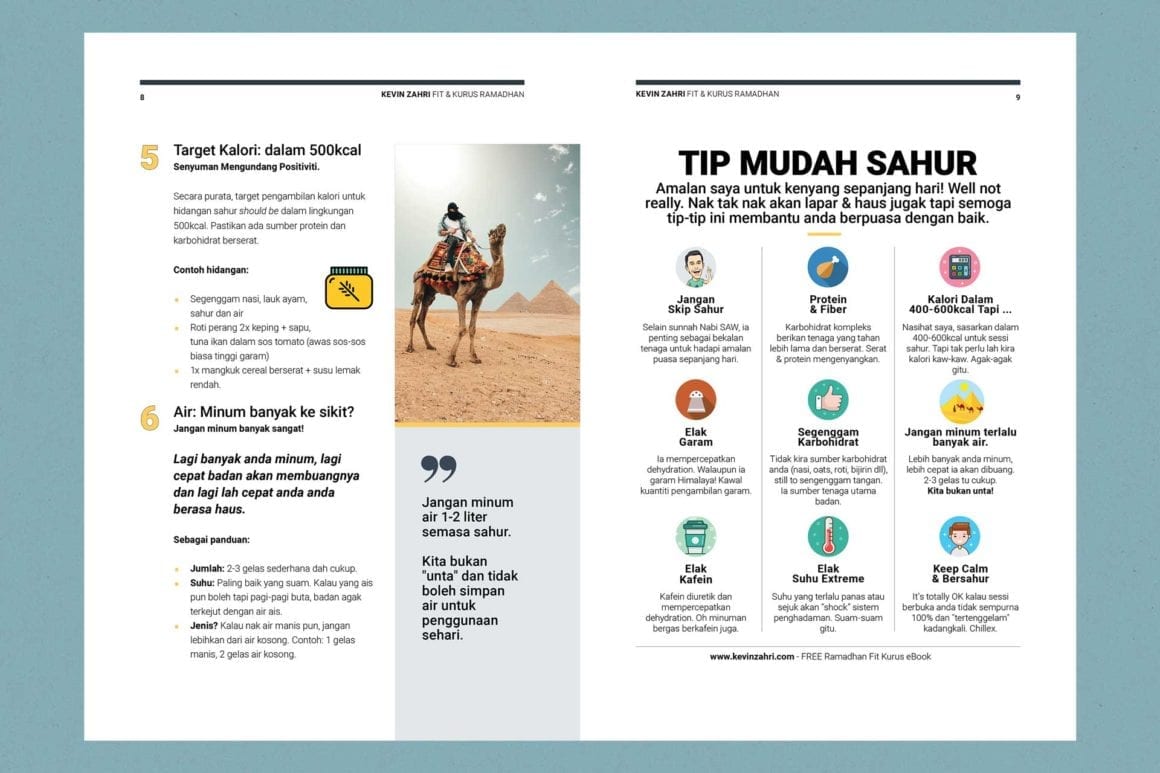 ---
I am a passionate educator and advocator in helping Malaysians live better, healthier, stronger, and happier lives. Ingat, ia bukan soal kurus.
Author posts